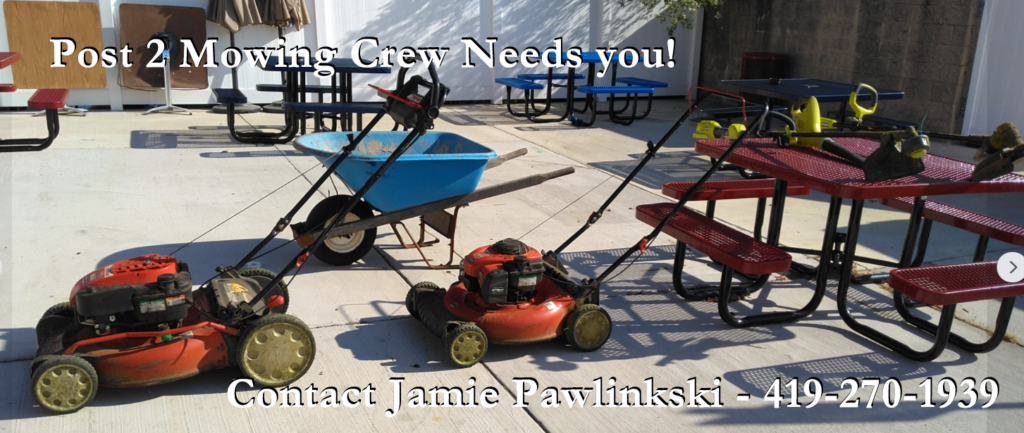 Post 2 Events
The Post is making every effort to meet at our Post Pavilion in person as often as possible. In an effort to best serve our community, a parcel of land has been purchased and is the home to our future post building. This is a huge step for Post 2 and will allow us to fulfill our mission and continue to give back to our veterans and the Knoxville community.
The Mission of the American Legion is to to uphold and defend the Constitution of the United States of America; to maintain law and order; to foster and perpetuate a one hundred percent Americanism; to preserve the memories and incidents of our associations in the Great Wars; to inculcate a sense of individual obligation to the community, state and nation; to combat the autocracy of both the classes and the masses; to make right the master of might; to promote peace and goodwill on earth; to safeguard and transmit to posterity the principles of justice, freedom and democracy; to consecrate and sanctify our comradeship by our devotion to mutual helpfulness.
American Legion Post 2 Knoxville received its charter in March 1919. Members of the post have been in service to the community for over 100 years focusing on 4 pillars: Veterans Affairs & Rehabilitation, National Security, Americanism, and Children & Youth. Legion members are proud to partner with local JROTC and ROTC program activities, coordinate the annual Oratorical Scholarship contest for high school students, support Boys' and Girls' State programs, Scouting and Young Marines programs and more. The Post 2 family includes the Legionnaires, the Auxiliary, the Sons of the Legion, and the American Legion Riders. Members come from many locations, backgrounds, and occupations. Together, these members work to organize a multitude local veteran and community events, such as Knoxville's Annual Veterans Day Parade, the Mountain Man Memorial March, and yearly Memorial Day and Pearl Harbor Remembrance Day ceremonies. We are always striving to find new ways to impact the community in a positive manner and you can learn more by visiting our event calendar here or visiting our social media pages.

As you are out and about in Knoxville, swing by our future home located at 5700 Old Rutledge Pike and check out our awesome tank!
Post 2 is raising funds as we continued to construct our new Post Home to continue supporting our veterans and have a positive impact on our community.


For more information on supporting this effort with a financial contribution or in-kind gift to the Building Fund, please contact Commander Michael Testerman. You can also conveniently donate directly through PayPal.
Post 2 News Letter