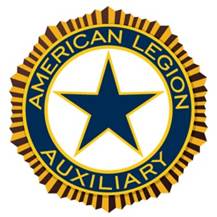 The American Legion Auxiliary (ALA) has been serving the needs of our military community for almost a century, and is a vital  part of the American Legion Post 2 family, along with the Jr. ALA members (girls aged 0-18).  In addition, Auxiliary members are eligible to join the American Legion Riders, and almost half of the membership of the Post 2 ALR  are members of the Auxiliary !
As of August 2019, the American Legion Auxiliary membership has been open to ALL spouses of veterans who served since December 7, 1941.
"Membership is open to grandmothers, mothers, sisters, spouses, and direct and adopted female descendants of all men and women who were in the Armed Forces of the United States during either of the following periods: April 6, 1917, to November 11, 1918; and any time after December 7, 1941 who served on active duty in the Armed Forces of the United States during either eligibility periods and died in the line of duty or after honorable discharge…" 
While the Auxiliary is a separate organization, the Auxiliary members in Knoxville work alongside the Legion, Sons of the American Legion, and the American Legion Riders to support all events and activities for Post 2. 
The Auxiliary members join theLegion for the monthly meeting meal, and then meets separately at 7:00 pm on the first Monday of each month. 
Our Auxiliary members have contributed to and led some of the fundraising in order to purchase the land for our new post building, build the pavilion at the new post, in addition organizing  other fundraisers to support the Post and help with outreach in the community. 
Some past and recurring events organized or supported by the Auxiliary include:
Mountain Man Memorial March- occurs annually to support Gold Star Families who have lost their service member in action or military training.

Valentine's for Veterans

Christmas Boxes

Hygiene items were donated to a local, Knoxville women's shelter

Month of the Military Child- set up and support local events during the month of May, annually to support military children in the Knoxville area.

East Tennessee Veterans Memorial
These community outreach events are the true backbone and purpose of the Auxiliary. The best part is, every event you attend for the Auxiliary is supporting our veterans and the good of the entire Knoxville community!
Female Veterans are eligible to join the American Legion Auxiliary regardless of Legion membership, and may chose to be a member of both organizations.